Board member, Jack Kloppenburg, traveled to Addis Ababa, Ethiopia for the Open Source Seed Systems for Africa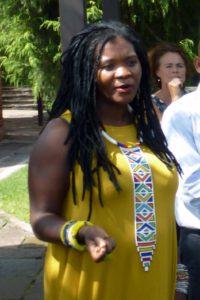 meeting, October 4-7, 2016. Check out his post:
Seedy Comrades,
I'm just back from a workshop on "Open Source Seed Systems in Africa." Four days in Addis Ababa with way cool people from Ethiopia, Uganda, Kenya, and Tanzania. I shared OSSI's motivations, experience, ideas and OSSI-Pledged seeds with farmers, activists, breeders, and scientists representing a variety of NGOs and national and international institutions. Open source seed projects will be germinating in East Africa soon.The Ethiopian meeting was very energizing, thanks in no small part to the creative and skillful facilitation by Dineo Ndlanzi. Dineo, a South African citizen, is also a remarkable dancer and a compelling storyteller. As a final gift to the workshop, she wrote us a fine poem – "Open Seed System." Check it out!
FREE THE SEED!
Truthful Jack, signing out.