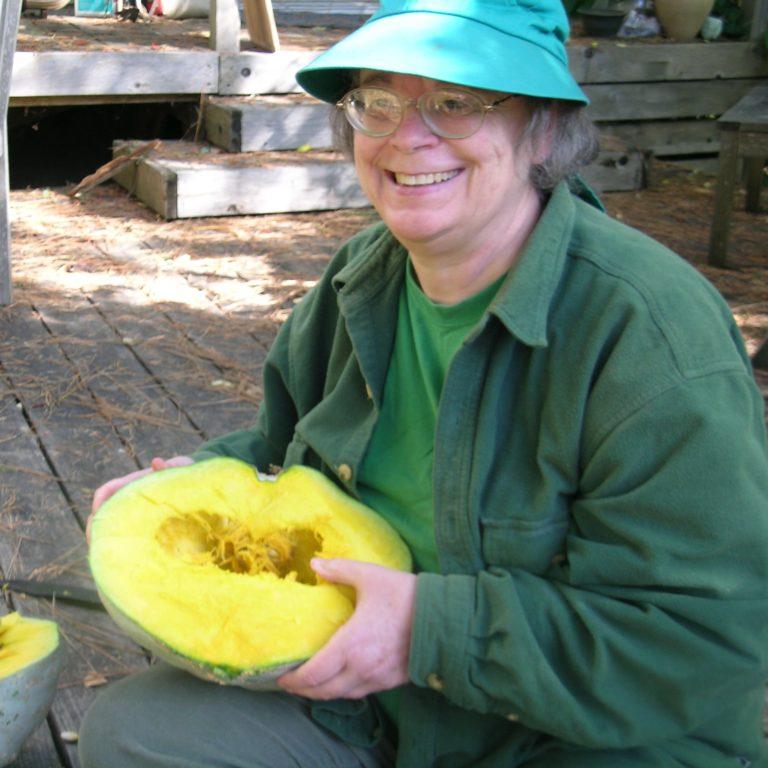 Chair of the Board of Directors, OSSI; Fertile Valley Seeds
Oregon plant breeder Carol Deppe holds a BS in Zoology from University of Florida and a PhD in Biology/Genetics from Harvard University. She specializes in developing crops for superior flavor, weather/climate/biological resilience, and adaptability to organic systems, and in teaching others to do likewise. Carol is author of: Breed Your Own Vegetable Varieties: The Gardener's and Farmer's Guide to Plant Breeding and Seed Saving 2nd ed.; The Resilient Gardener: Food Production and Self-Reliance in Uncertain Times; and The Tao of Vegetable Gardening: Cultivating Tomatoes, Greens, Peas, Beans, Squash, Joy, and Serenity. Carol has released more than 20 OSSI-Pledged varieties. She joined the OSSI Board of Directors in 2015, and became its chair in 2021.
Photo credit: Keane McGee/Nichols Garden Nursery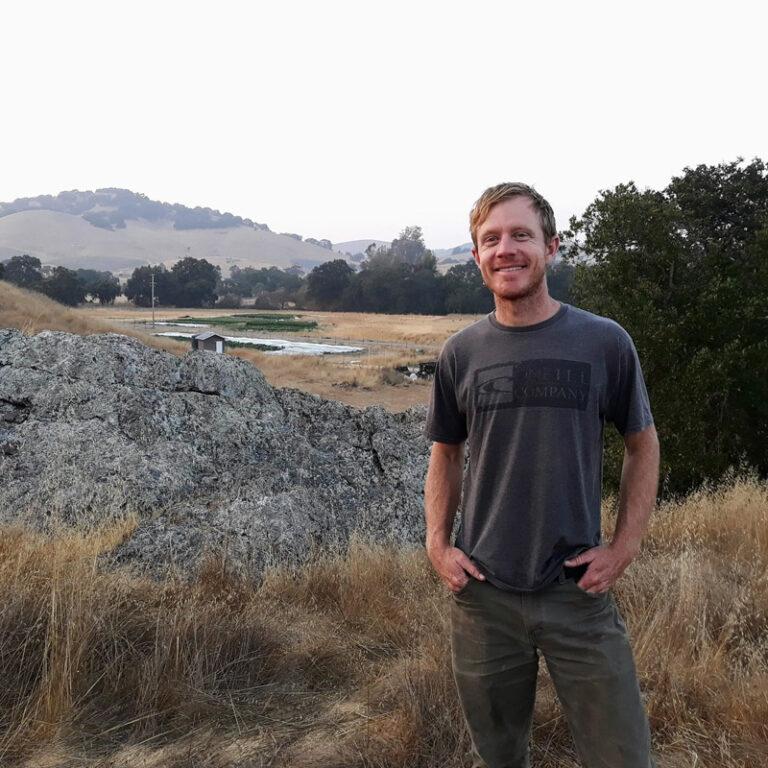 Eric is founder and owner of Coast Range Seed, an agricultural produce, seeds, and services company. Eric's career in agriculture began at University of California-Berkeley, where he earned a BSc degree in Agroecology and developed an interdisciplinary skillset in agriculture, business, and communications. Following university he spent eight months in Nicaragua researching farmer-to-farmer as well as "formal system" corn breeding networks. He then served two years of apprenticeship on organic farms in Southern Oregon, helped found and shape the Southern Oregon Seed Growers Association, and served as Principle Investigator and financial manager on a four-year SARE grant for SOSGA and its growers. Eric's interests encompass organic production quality; produce marketing; agricultural network development; seed sector geography and politics; and business strategy, philosophy, and practice. In 2015 he began working with the OSSI Board of Directors and OSSI-associated plant breeders to pioneer sales and merchandising for open source vegetable varieties, as variety-identified OSSI-labeled categories in California organic produce markets. He joined the OSSI Board of Directors in spring of 2018.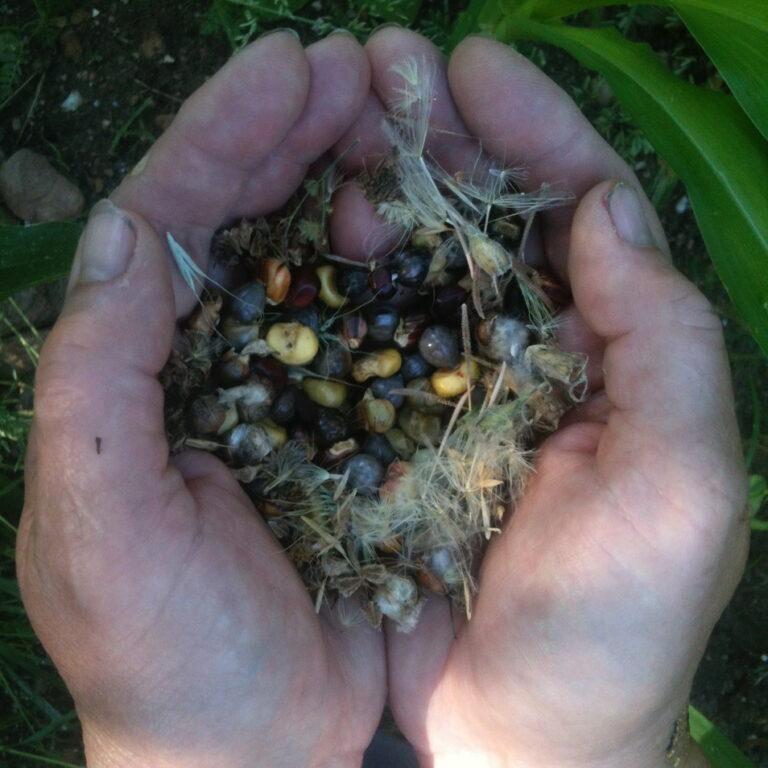 Nikos Kavanya comes from a long lineage of farmers and has always had dirt under her fingernails: as an herbalist, as a market grower, and as the seed maven of Fedco Seeds. Most recently she is learning to compost this lifetime of agricultural knowledge, circling back to a new approach with a hope of re-seeding the future from her home base in the land we now call Maine, home to the sovereign Wabanaki people.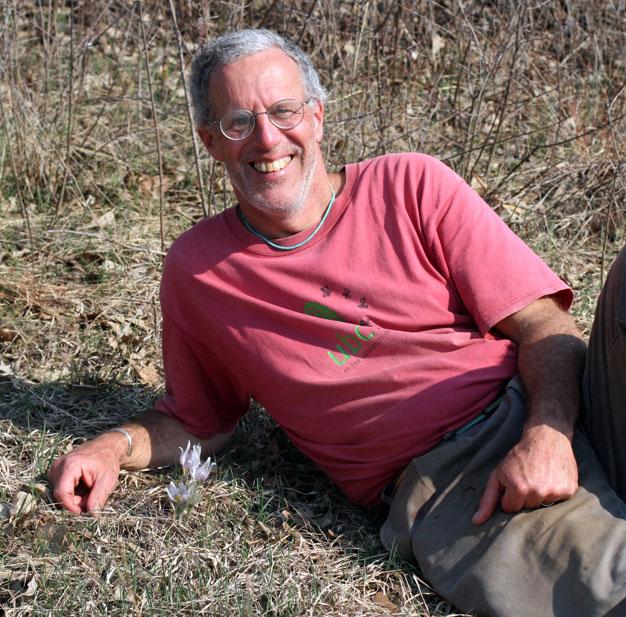 Professor Emeritus, University of Wisconsin-Madison
Jack Kloppenburg is Professor Emeritus in the Department of Community and Environmental Sociology at the University of Wisconsin-Madison. He has studied the social impacts of biotechnology, the controversy over control of genetic resources, and the prospects for framing food sheds as an analytical basis for developing sustainable food systems. He is the author of First the Seed: The Political Economy of Plant Biotechnology, 1492-2000 (Cambridge University Press). He is currently jazzed by the potential of food sovereignty and by the possible application of open source principles to plant breeding. He is a founder of the Open Source Seed Initiative.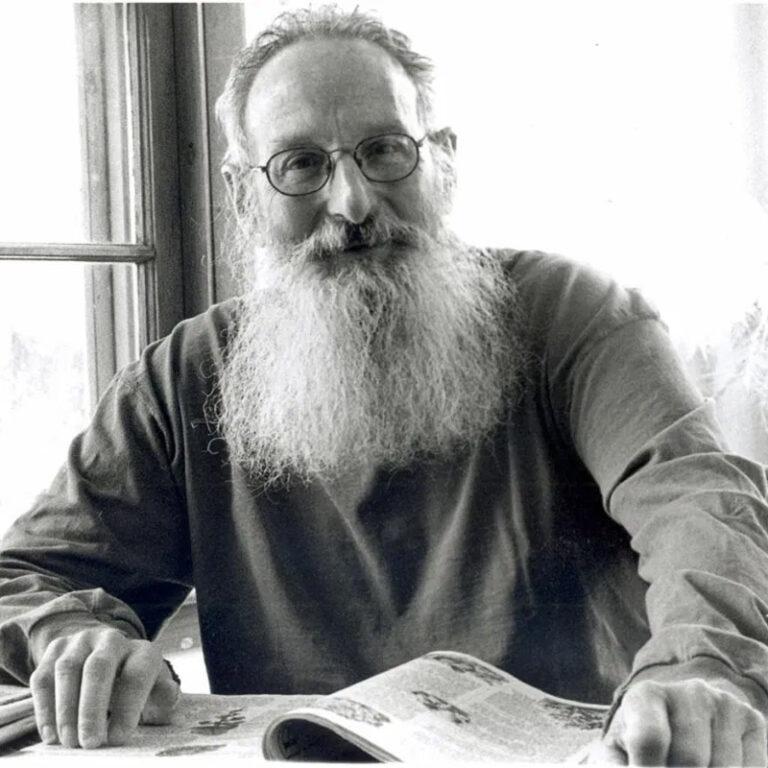 Paul Lawn, known to all as CR, founded Fedco Seeds, a hybrid consumer/worker farm and garden products cooperative, in 1978. He has been one of its management coordinators ever since, acting as CFO and writing much of the seed section of its annual catalogs. He served on the Board of the Maine Organic Farmers and Gardeners Assn., the largest organic organization in the country, from 1993 to 2009. He was a contributing editor of Organic Seed Production and Saving by Bryan Connolly (Chelsea Green, 2011) and of The Heritage Grain Grower by Eli Rogosa (to be published by Chelsea Green, 2016) and has written and spoken extensively on topics of economics and issues around seeds, farming and genetic engineering. He holds a JD from Yale Law School.
Photo credit: Jo Josephson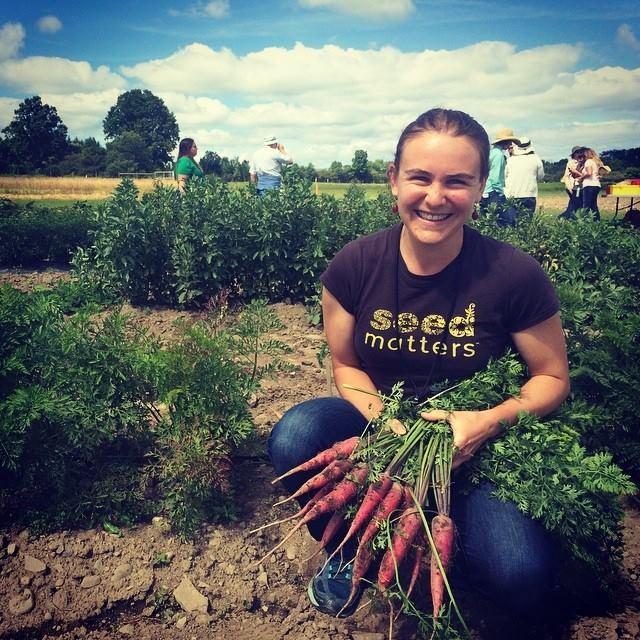 Claire Luby has a PhD in Plant Breeding and Genetics from University of Wisconsin (Madison). She is an Assistant Professor in the Plant Sciences Department at Montana State University. Her work focuses on advancing seed and food sovereignty, plant breeding, and teaching students about the joys of growing plants. Claire is a co-founder of The Open Source Seed Initiative and the Student Organic Seed Symposium.
Photo credit: Matthew Dillon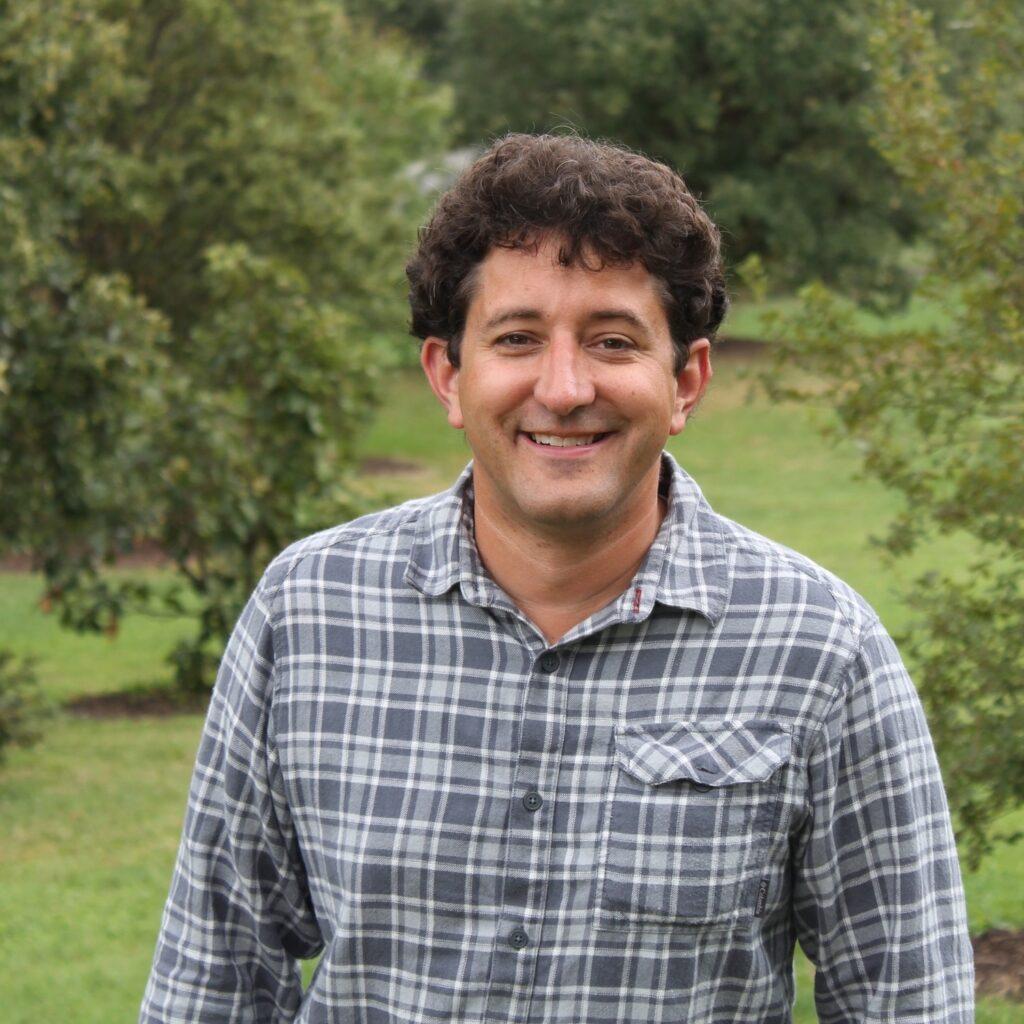 Michael Mazourek is the Calvin Knoyes Keeney Associate Professor of Vegetable Breeding at Cornell University. Michael is a breeder of peas, beans, squash, cucumbers and peppers and has released numerous cultivars and breeding materials that are shared by small, regional seed companies and incorporated into breeding program of the world's largest seed companies. Michael's specialty is biochemical genetics in vegetables; he explores the diverse phytochemistry that plants use to repel pests and herbivores, reward and nourish pollinators and seed dispersers and cope with environmental stresses, with a goal of harnessing to maximize nutrition and sustainability. Michael shares the craft of plant breeding with students at Cornell, through grower conferences and field days, and remotely through Also Seeds (@alsoseeds on Instagram). Michael is a pro-bono co-founder of Row 7 Seeds to advance a goal of helping public and freelance plant breeders share their creations with a public that seeks choice and diversity in their food.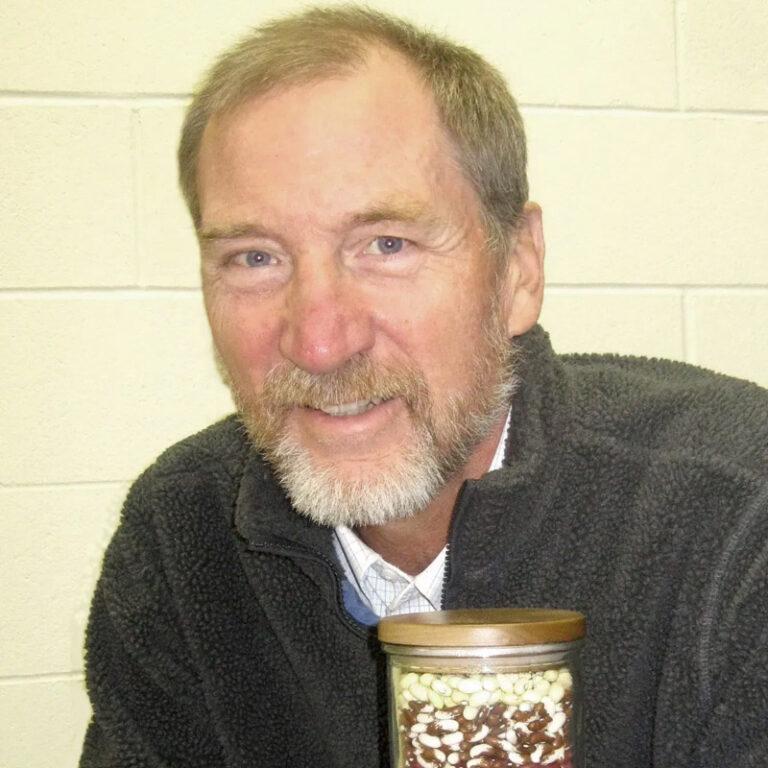 Professor, University of Minnesota- Twin Cities
Tom is a faculty member in the Department of Horticultural Science at the University of Minnesota – Twin Cities. His current research activities focus on the genetic diversity of heirloom dry beans and breeding new dry bean cultivars for organic production systems. His urban outreach activities highlight a unique piece of outdoor furniture he recently designed called the Hydroponic Salad Table. This compact structure offers city dwellers a convenient and highly productive system for growing salad greens on an outdoor balcony. He is currently selecting new and diverse salad green cultivars specifically for use in the Hydroponic Salad Table. Tom teaches several undergraduate and graduate courses each year on subjects ranging from plant science to edible landscapes and conducts pedagogical research on the use of augmented reality in experiential learning. He is thrilled that his earlier concept of General Public License for Plant Germplasm has been incorporated into the broader mission of the Open Source Seed Initiative.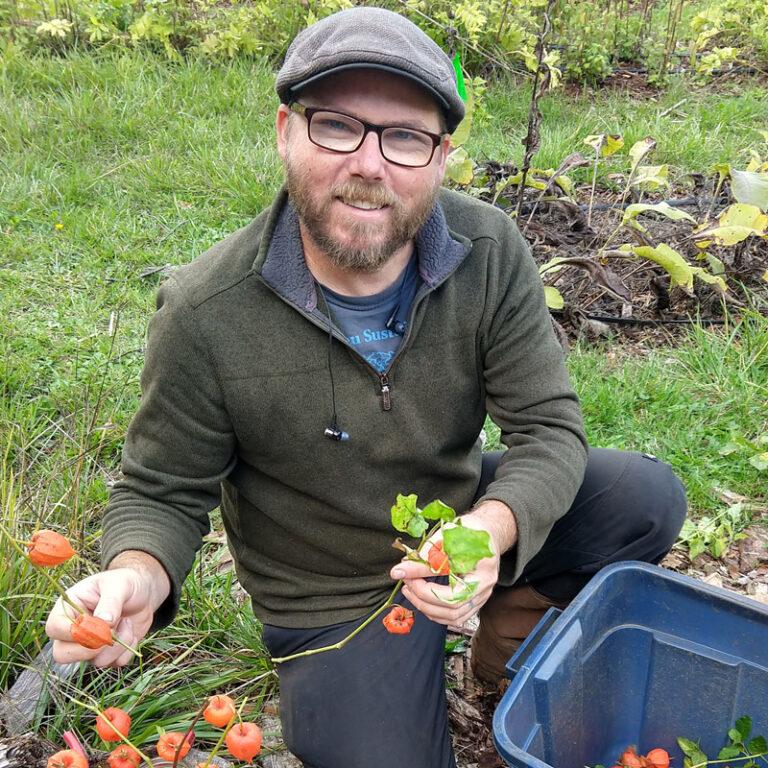 Andrew Still began working on organic farms in 2003. In 2006, he & his wife, Sarah Kleeger, started The Seed Ambassadors Project to promote seed stewardship locally and internationally through seed swaps, seed saving workshops, and the distribution of rare and heritage varieties of seeds. In 2009 they started Adaptive Seeds, a farm-based seed company, as a way to further distribute the varieties they had collected with The Seed Ambassadors Project. Adaptive Seeds offers organic, open-pollinated, diverse and resilient seed varieties for ecologically-minded farmers, gardeners, and seed savers. Andrew's roles at Adaptive Seeds include management of both the seed collection and plant breeding projects. Adaptive Seeds is located near Sweet Home, Oregon.
Past Board Members - Emeritus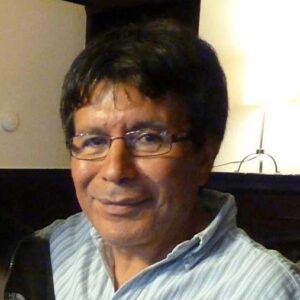 Program Director, Asociacion ANDES
Alejandro Argumedo is Program Director of Asociacion ANDES, a Cusco-based indigenous peoples' non-governmental organization working to protect and develop indigenous peoples' Biocultural Heritage. Alejandro is a native Quechua founder and coordinator of the International Mountain Indigenous Peoples Network. He is also a founding member of the Indigenous Peoples' Biodiversity Network (IPBN) and the Call of the Earth Group, global coalitions of indigenous peoples working towards the shared goals of protecting and nurturing biodiverse food systems and protecting their bio-cultural innovations and intellectual property. He is the current President of the Global Coalition for Biocultural Diversity of the International Society of Ethnobiology, former Executive Director of Cultural Survival Canada and the Indigenous Knowledge Program. He graduated from McGill University, Montreal, Canada in Agriculture. Alejandro has written extensively on diverse themes such as genetic resources and community-led conservation, indigenous agriculture, climate change, biocultural landscapes, has served in expert panels of the UN and other relevant bodies, and has been consultant for various international institutions.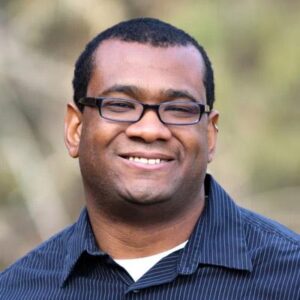 Senior Research Fellow, Coventry University
Jahi Chappell served as a founding board member of OSSI from 2014 to 2017 while he was Senior Scientist and Director of Agroecology and Agriculture Policy at the Minneapolis-based Institute for Agriculture and Trade Policy. He is currently a Senior Research Fellow at the Centre for Agroecology, Water, and Resilience at Coventry University in the UK. There, he conducts collaborative transdisciplinary research and connects with communities in order to analyze, coordinate, and develop actions and policies to create a sustainable, decentralized, and deeply democratic food and agriculture system. He was previously an assistant professor of environmental science and justice at Washington State University. He has worked with and consulted for groups like La Vía Campesina, the Secretariat of Food and Nutrition Security of Belo Horizonte (Brazil), the Food and Agriculture Organization (FAO), and the urban agriculture nonprofits Growing Hope (Ypsilanti, Mich.) and Growing Gardens (Portland, Ore.). He holds a Ph.D. in Ecology and Evolutionary Biology and a Bachelor's of Science in Chemical Engineering from the University of Michigan, and conducted postdoctoral research in Science and Technology Studies at Cornell University. He is a past Chair of the Agroecology Section of the Ecological Society of America. His first book, Beginning to End Hunger, will be published by University of California Press in 2017.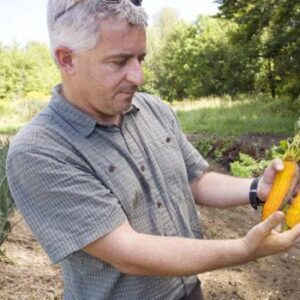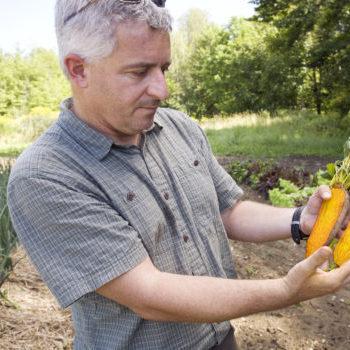 Chair of the Board of Directors, Emeritus; Professor and Vegetable Breeder, University of Wisconsin-Madison
Irwin Goldman is a professor in the Department of Horticulture at the University of Wisconsin-Madison. His research focuses on vegetable breeding and genetics (carrot, onion, and table beet) with an emphasis on plant secondary metabolites that have some potential value for human health and wellbeing. He has also bred numerous cultivars and inbred lines that have been used to make commercial hybrids. These are grown by farmers throughout the world. A portion of the germplasm from his program is licensed through WARF and returns royalties to the breeding program. His program currently has over 75 active germplasm licenses. In recent years, Irwin and colleague Claire Luby have released eight carrot populations into OSSI that were developed under organic conditions. His breeding program includes work to improve horticultural traits in organic environments. Irwin was a part of the group who helped conceptualize and organize the first Student Organic Seed Symposium. Irwin teaches five courses at UW-Madison, including world vegetable crops, principles of plant breeding, techniques of plant breeding, evolutionary biology, and plants and human well being. He is currently serving as department chair and works with both graduate and undergraduate students in a variety of research and outreach projects.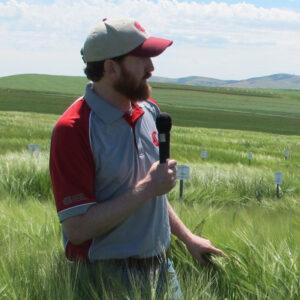 Washington State University
Kevin Murphy is an assistant professor and the barley and alternative crop breeder in the Department of Crop and Soil Sciences at Washington State University. In addition to developing new food, feed and malting barley varieties, with an emphasis on breeding barley for higher nutritional value and added health benefits, Kevin has active breeding projects focused on quinoa, amaranth, buckwheat, millet, and spelt. Kevin recently released a new barley variety, 'Muir', which was developed in part to meet the needs of low-input, organic farmers. Kevin has been breeding spelt in organic conditions since 2004, and the two open source hulless winter spelt varieties recently released through OSSI, 'Elwah' and 'White Salmon' are optimally adapted to low-input, rainfed farming systems. OSSI board member 2018 – 2022.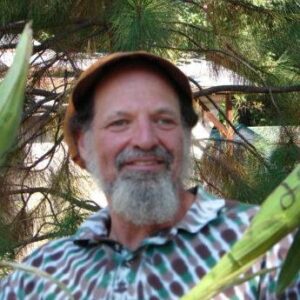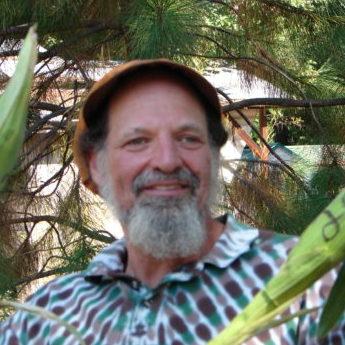 Plant Breeder, Lupine Knoll Farm
Jonathan and Jessie Spero started Lupine Knoll Farm in 2001 with the purpose of improving vegetable varieties and offering for sale open pollinated organic vegetable seeds. After years of freelance plant breeding work, Jonathan served on the OSSI Board of Directors until 2018. In the spring of 2020, Jonathan passed on peacefully at his home and farm in Williams, OR. OSSI remembers him for his vigorous commitment to open source ideals, and to his vision as an organic freelance breeder. His seeds legacy include several successful organic OP sweet corns, as well as his selection of Solstice broccoli from mixed stock provided by Oregon State University in 2002 as a part of the Farmers Cooperative Genome Project. He additionally selected Siber Frill kale from mixed stock provided by Peters Seed and Research, and selected Emerald Fan lettuce from mixed stock provided by Wild Garden Seeds. Jonathan was previously general manager of the Family Farmers Seed Cooperative and sold lettuce, kale, squash, tomato and other seeds to several small seed companies during his years farming in Southern Oregon.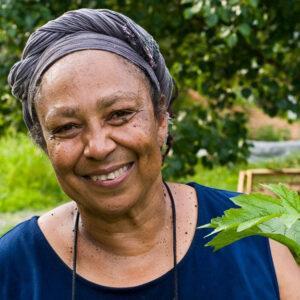 "Ira is a worker/owner of the cooperatively managed Southern Exposure Seed Exchange where she coordinates variety selection and seed grower contracts. She is committed to increasing the number of small organic seed growers and supporting the formation of a southeastern seed growers cooperative. Ira is a member of Acorn Community which farms over 60 acres of certified organic land in Central Virginia, growing seeds, alliums, hay, and conducting variety trials for Southern Exposure. She is also a principal organizer of the Heritage Harvest Festival at Monticello, was involved with the SARE-sponsored Saving Our Seeds Project and organizes and presents at events sponsored by the Virginia Association of Biological Farmers (VABF), Virginia Master Gardeners, Carolina Farm Stewardship Association (CFSA), and Southern Sustainable Agriculture Working Group (SSAWG)." – from seedalliance.org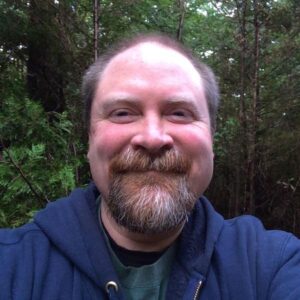 Bill Whitson is the owner of Cultivariable, a small mail-order nursery with the goal of preserving and breeding minor vegetable crops in order to introduce them to wider cultivation in North America. We specialize in Andean roots and tubers, such as ulluco, oca, and mashua, but also work with many other unusual crops that have fallen out of favor or never achieved it. Our seed plots are located on the fringe of the coastal rainforest on Washington's Olympic Peninsula. Cultivariable has introduced two new varieties of oca (Oxalis tuberosa) and has produced improved varieties of several other crops that are undergoing trials for possible release in 2015 and 2016. We intend to release all new varieties under open source terms.