Mission
The Open Source Seed Initiative (OSSI) is dedicated to maintaining fair and open access to plant genetic resources worldwide in order to ensure the availability of germplasm to farmers, gardeners, breeders, and communities of this and future generations.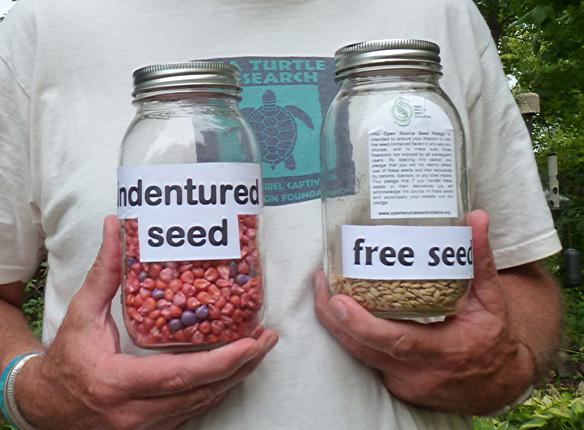 Vision
The Open Source Seed Initiative (OSSI) engages in education and outreach that promotes sharing rather than restricting access to plant germplasm, recognizes and supports the work of plant breeders of all kinds, and supports a diversified and decentralized seed industry. The core strategy for achieving these goals is the dissemination and propagation of the OSSI Pledge and of OSSI-Pledged varieties, both of which preserve the rights of farmers, gardeners, and breeders to freely use, save, replant, and improve seed of OSSI-Pledged material.
The OSSI Pledge:
You have the freedom to use these OSSI-Pledged seeds in any way you choose. In return, you pledge not to restrict others' use of these seeds or their derivatives by patents or other means, and to include this pledge with any transfer of these seeds or their derivatives.
Board of Directors
Irwin Goldman, Chair
Professor, Vegetable Breeder, University of Wisconsin-Madison
Irwin Goldman is a professor in the Department of Horticulture at the University of Wisconsin-Madison. His research focuses on vegetable breeding and genetics (carrot, onion, and table beet) with an emphasis on plant secondary metabolites that have some potential value for human health and wellbeing. He has also bred numerous cultivars and inbred lines that have been used to make commercial hybrids. These are grown by farmers throughout the world. A portion of the germplasm from his program is licensed through WARF and returns royalties to the breeding program. His program currently has over 75 active germplasm licenses. Irwin teaches five courses at UW-Madison, including world vegetable crops, principles of plant breeding, techniques of plant breeding, evolutionary biology, and plants and human well being. He is currently serving as department chair and works with both graduate and undergraduate students in a variety of research and outreach projects.
Alejandro Argumedo
Program Director, Asociacion ANDES
Alejandro Argumedo is Program Director of Asociacion ANDES, a Cusco-based indigenous peoples' non-governmental organization working to protect and develop indigenous peoples' Biocultural Heritage. Alejandro is a native Quechua founder and coordinator of the International Mountain Indigenous Peoples Network. He is also a founding member of the Indigenous Peoples' Biodiversity Network (IPBN) and the Call of the Earth Group, global coalitions of indigenous peoples working towards the shared goals of protecting and nurturing biodiverse food systems and protecting their bio-cultural innovations and intellectual property. He is the current President of the Global Coalition for Biocultural Diversity of the International Society of Ethnobiology, former Executive Director of Cultural Survival Canada and the Indigenous Knowledge Program. He graduated from McGill University, Montreal, Canada in Agriculture. Alejandro has written extensively on diverse themes such as genetic resources and community-led conservation, indigenous agriculture, climate change, biocultural landscapes, has served in expert panels of the UN and other relevant bodies, and has been consultant for various international institutions.

Jahi Chappell
Director of Agroecology and Agriculture Policy, Institute for Agriculture and Trade Policy
Jahi Chappell is trained as an agroecologist and political ecologist. As Director of Agroecology and Agriculture Policy at the Minneapolis-based Institute for Agriculture and Trade Policy, he leads IATP in analyzing, coordinating, and developing actions and policies to create a sustainable, decentralized, and deeply democratic food and agriculture system. Before coming to IATP, he was an interdisciplinary scientist and assistant professor of environmental science and justice at Washington State University. He has worked with and consulted for groups like Via Campesina, the Secretariat of Food and Nutrition Security of Belo Horizonte (Brazil), the Food and Agriculture Organization (FAO), and the urban agriculture nonprofits Growing Hope (Ypsilanti, Mich.) and Growing Gardens (Portland, Ore.). He holds a Ph.D. in Ecology and Evolutionary Biology and a Bachelor's of Science in Chemical Engineering from the University of Michigan, and conducted postdoctoral research at Cornell University. He served as Chair of the Agroecology Section of the Ecological Society of America from 2012–14.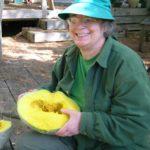 Carol Deppe
Fertile Valley Seeds
Oregon plant breeder Carol Deppe holds a PhD in biology from Harvard University and specializes in developing open source crops for organic systems, superior flavor, agricultural resilience, and human survival for the next thousand years. She is author of Breed Your Own Vegetable Varieties: The Gardener's and Farmer's Guide to Plant Breeding and Seed Saving, The Resilient Gardener: Food Production and Self-Reliance in Uncertain Times, and The Tao of Vegetable Gardening: Cultivating Tomatoes, Greens, Peas, Beans, Squash, Joy, and Serenity. Carol is founder and owner of Fertile Valley Seeds. Varieties Carol has bred include: Flint Corns: 'Cascade Ruby-Gold' and 'Cascade Creamcap'; Flour Corns: 'Magic Manna', 'Pancake White Manna', 'Brown Gravy Manna', 'Parching Red Manna', and 'Parching Starburst Manna'; Winter Squash: 'Sweet Meat—Oregon Homestead' and 'Candystick Dessert Delicata'; Dry Beans: 'White Candle Gaucho', 'Beefy Resilient Grex', and 'Beef-Bush Gold Resilient'; Chickpea/Garbanzo: 'Hannan Popbean'; Southern Pea/Cowpea: 'Fast Lady Northern Southern Pea'. For seeds, books, and articles see www.caroldeppe.com.
Photo credit: Keane McGee/Nichols Garden Nursery

Jack Kloppenburg
Professor Emeritus, University of Wisconsin-Madison
Jack Kloppenburg is Professor Emeritus in the Department of Community and Environmental Sociology at the University of Wisconsin-Madison. He has studied the social impacts of biotechnology, the controversy over control of genetic resources, and the prospects for framing food sheds as an analytical basis for developing sustainable food systems. He is the author of First the Seed: The Political Economy of Plant Biotechnology, 1492-2000 (Cambridge University Press). He is currently jazzed by the potential of food sovereignty and by the possible application of open source principles to plant breeding. He is a founder of the Open Source Seed Initiative.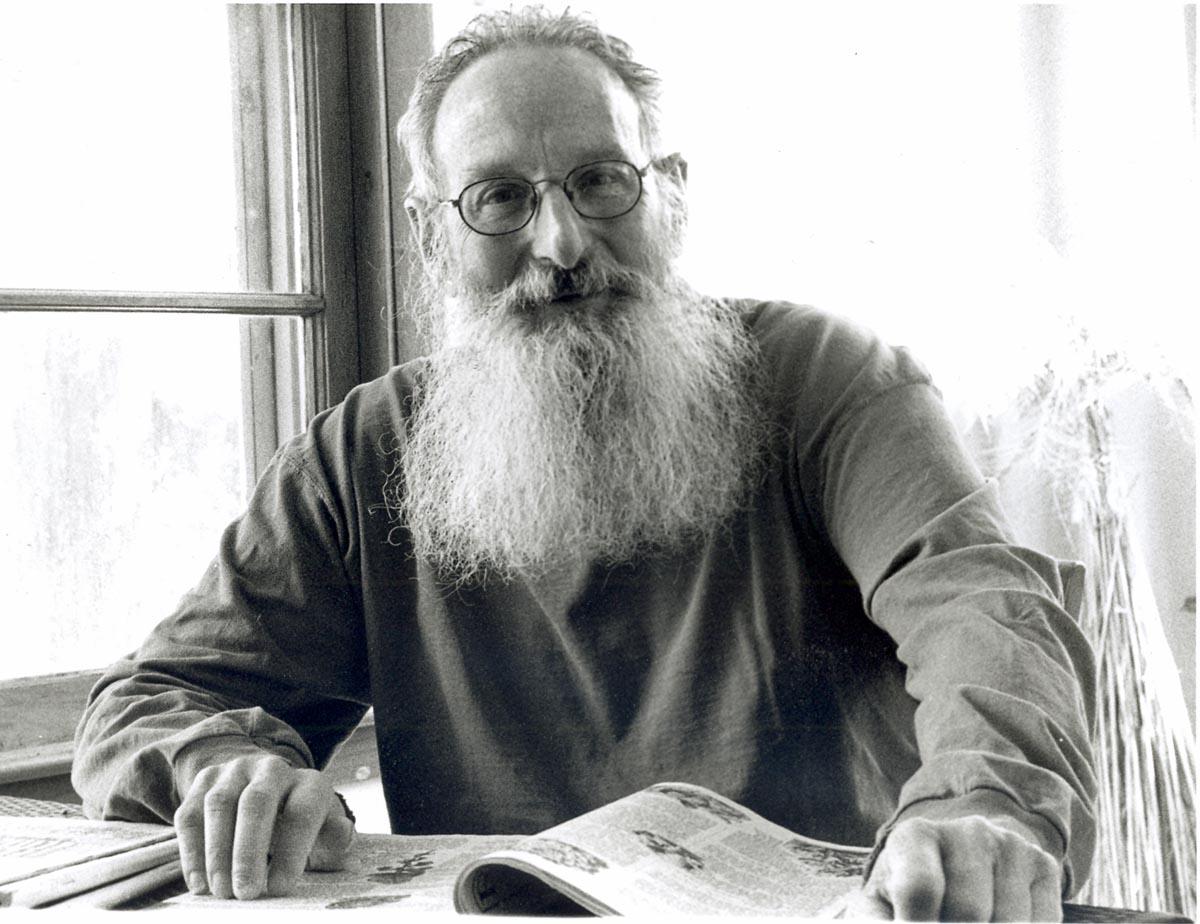 CR Lawn
Founder, Fedco Seeds Cooperative
Paul Lawn, known to all as CR, founded Fedco Seeds, a hybrid consumer/worker farm and garden products cooperative, in 1978. He has been one of its management coordinators ever since, acting as CFO and writing much of the seed section of its annual catalogs. He served on the Board of the Maine Organic Farmers and Gardeners Assn., the largest organic organization in the country, from 1993 to 2009. He was a contributing editor of Organic Seed Production and Saving by Bryan Connolly (Chelsea Green, 2011) and of The Heritage Grain Grower by Eli Rogosa (to be published by Chelsea Green, 2016) and has written and spoken extensively on topics of economics and issues around seeds, farming and genetic engineering. He holds a JD from Yale Law School. Photo by Jo Josephson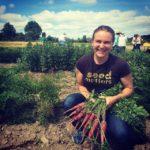 Claire Luby
Graduate Student, University of Wisconsin-Madison
Claire Luby is a PhD student in the Plant Breeding and Plant Genetics program at the University of Wisconsin-Madison. Her research examines the effect of intellectual property rights on access to and sharing of plant diversity using carrot as a model crop. This work aims to characterize the diversity present in commercially available varieties, along with the intellectual property rights that govern their exchange. Using carrot varieties that were not protected by intellectual property rights, she has developed a number of carrot populations that encompass the 'available diversity' present among these varieties. These populations will be released through OSSI.

Tom Michaels
Professor, University of Minnesota- Twin Cities
Tom is a faculty member in the Department of Horticultural Science at the University of Minnesota - Twin Cities. His current research activities focus on the genetic diversity of heirloom dry beans and breeding new dry bean cultivars for organic production systems. His urban outreach activities highlight a unique piece of outdoor furniture he recently designed called the Hydroponic Salad Table. This compact structure offers city dwellers a convenient and highly productive system for growing salad greens on an outdoor balcony. He is currently selecting new and diverse salad green cultivars specifically for use in the Hydroponic Salad Table. Tom teaches several undergraduate and graduate courses each year on subjects ranging from plant science to edible landscapes and conducts pedagogical research on the use of augmented reality in experiential learning. He is thrilled that his earlier concept of General Public License for Plant Germplasm has been incorporated into the broader mission of the Open Source Seed Initiative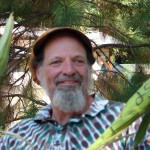 Jonathan Spero
Plant Breeder, Lupine Knoll Farm
Jonathan and Jessie Spero started Lupine Knoll Farm in 2001 with the purpose of improving vegetable varieties and offering for sale open pollinated organic vegetable seeds. Lupine Knoll Farm consists of three small fields totaling about 6 acres located in the Applegate Valley of SW Oregon. New cultivars of open pollinated sweet corn are in the works, the first of which "Top Hat" will be released soon, with Tuxana, Ana Lee and Festivity to follow. Jonathan also selected Solstice broccoli from mixed stock provided by Oregon State University in 2002 as a part of the Farmers Cooperative Genome Project. He selected Siber Frill kale from mixed stock provided by Peters Seed and Research, and selected Emerald Fan lettuce from mixed stock provided by Wild Garden Seeds. Jonathan is a part of the Family Farmers Seed Cooperative and sells lettuce, kale, squash, tomato and other seeds to several small seed companies.
OSSI engages artists to help spread the word through visual and networked media. OSSI artists include:
Meg Mitchell, Assistant Professor of Art, University of Wisconsin-Madison
Jojin VanWinkle